ALEXANDER EINSMAN, MS LMFT
Alexander Einsman, MS LMFT
Licensed Marriage & Family Therapist
Phone: 608.535.9285
Email:  alex@atlasmadison.com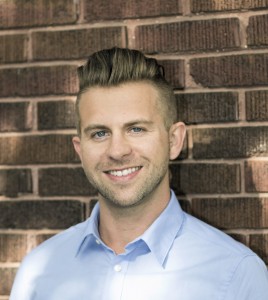 Life is constantly throwing us challenges, so it's good to have someone who will really listen to you, support you, and give you reliable insight into your personality. Overall, he seeks to help you make choices that will improve your mental wellbeing. With his clinical experience and emphasis on marriage and family therapy, Alex Einsman helps you delve into the internal experience of interacting thoughts, beliefs, emotions and behaviors, which in turn help you respond better to situations you encounter in your personal and professional relationships.
Experience & Education
Alex has extensive training in both clinical hypnotherapy and eye movement desensitization and reprocessing (EMDR). He was a youth development specialist at Briarpatch, a nonprofit outreach division of Youth Services of Southern Wisconsin. He has worked extensively with adolescents and their parents on identity development and enhancing self-esteem, as well as with adults and teens battling depression, anxiety, and other issues. He has programmed several youth LGBTQ support groups and continues to offer guidance to at-risk youth and families in Madison and surrounding areas.
Alex holds a Masters of Science degree in Marriage and Family Therapy from Edgewood College, Alex is also a proud Badger, obtaining his Bachelors of Arts degree from the University of Wisconsin Madison.
Treatment Options

Alex offers a variety of treatment options to fit your specific goals for therapy in a supportive and affirming environment. His clinical emphasis is on therapy for both straight and gay couples, families, and individuals. His areas of focus include anxiety, trauma, depression, sexuality and relationships.
As a trained EMDR clinician, Alex helps clients to relieve past traumatic memories and experiences through this cutting-edge therapeutic technique. Alex also uses clinical hypnotherapy to help clients locate and access internal resources as well as relieve anxiety, phobias and issues blocking your life progress. Family systems therapy, systemic sex therapy, and cognitive behavioral therapy (CBT) are a few other treatment approaches he uses.
Alex believes that the value of therapy begins with a therapeutic alliance between client and therapist. He encourages potential clients to take advantage of a free initial consultation, to determine if he is the right fit for you.
Contact Alex